Disney Aulani Resort Q&A:
Answering your questions about Disney's Aulani Resort and Spa in Hawaii.
We recently spent a beautiful week at Disney's Aulani Resort and Spa in Ko'Olina Hawaii and it did not disappoint! While we were away, our DM's on Instagram were FLOODED with questions and I just couldn't get to them all. So, I made an Instagram post asking our followers to send me any questions they had about our trip and I'd answer them here! So, let's get to it!
Q: "How much did it cost?"
A: This was a very popular question that doesn't have a super cut and dry answer. We are Disney Vacation Club Members (if you don't know, it's basically a Disney Timeshare) and we used our "points" to book our trip. Now, Disney Aulani offers standard "non" DVC rates that vary based on season, room size, view, and length of stay, etc. If you are a DVC member, the number of "points" per day varies based on those things as well. I will say the standard rates at Aulani are quite expensive considering it's Hawaii and DISNEY! There are some great travel agencies out there that can help you get the most bang for your buck! One I would recommend is Get Away Today. I've heard nothing but great things about their Disney travel packages and deals. You can use code "NEVERLAND10" to save $10 off your travel packages at Get Away Today.
Q: "Is it worth the money?"
A: YES!! You're not only getting a beautiful Hawaiian paradise, you're getting the DISNEY experience. The Disney experience at Aulani is unlike anything you'll ever experience at a Disney theme park or resort. If you've been on a Disney Cruise then you know what I'm talking about. Every single detail is absolutely magical! From the characters being perfectly themed, to the beautiful cultural story the resort tells, every detail is perfection. The cast members at Aulani exude the Aloha spirit of Hawaii and magic of Disney. Have I convinced you yet that it's worth every single penny? Okay. Good.
Q: "What is there to do/activities?"
A: There is so much to do at Aulani you'll never feel the need to leave the resort. There are 3 pools in the Waikohole Pool area, one large walk-in pool, a beachside infinity pool and an "adult only"pool. There are also three jacuzzis and one "adult only" infinity jacuzzi. For the kiddos aka "keiki" there is a splash area for infants and toddlers as well as a larger splash pad/water play area for the older Keiki. This is called the Menehune Bridge and has two small water slides for kids 48" tall and under. Speaking of water slides, Aulani has two! The Volcanic Vertical slide is an enclosed, dark, and exhilarating slide that our kids couldn't get enough of. There is also the Tubestone Curl that is a fun, open, inner-tube required slide that splashes down right into the lazy river. This can be a single or double rider slide and is lots of fun. The Lazy River is another great activity for the whole family. We spent many hours floating around together. Aulani also has it's own area of white-sand beach lagoon with beautiful crystal blue water and warm soft sand. A beach day is always a great activity! Aulani offers multiple activities, resort tours, shows and character meet-and-greets. You can pick up the Daily I'wa every morning which lists all the activities at the resort throughout the day. The Pua Hana Community Center offers daily activities from board games to Premium activities (activities you pay extra for) like Mickey Ear making. With all of this and more, you won't be bored at Disney Aulani!
Q: "How do you know where the characters are going to be?"
A: Aulani's character schedule varies from day to day. The standard Disney characters such as Mickey, Minnie, Donald, Goofy and Pluto are available daily. But others like Daisy Duck, Stitch, Duffy and ShellieMay are not. The best way to find out which characters are available for the day and when/where to find them is by calling the Aulani Toonfinder hotline. You can call the extension daily starting at 8am. There they will list all the characters for the day and their time and location. I highly recommend you call first thing in the morning to plan your character meet-and-greets ahead! Lines can be very long for some of the more rare characters like Duffy, ShellieMay, Stitch and Daisy Duck.
Q: "Did you feel like it was necessary to rent a car there?"
A: I feel like I could say yes and no to this question. This may vary from family to family based on your needs, plans, and budget. For our family, I would say yes it was necessary. We enjoyed the freedom of being able to drive to and from the airport at our own pace. Since we were staying in a DVC Villa with a full kitchen, we found it budget friendly to stock our kitchen with food and drinks because food at Aulani isn't cheap! We drove to the local Target about 15 minutes away and stocked up on necessities. It also gave us the opportunity to go out and explore the island on our own time. Now, you can opt out of renting a car at the airport and use Uber/Lyft/Taxi or ground transportation. If you decide you need one later there is an Alamo rental office located at Aulani that will arrange a rental car for you and shuttle you to pick it up. As a DVC member, we got free daily parking so renting a car was an easier choice for us. Otherwise, parking is $37 a day for your stay. Make sure to budget that accordingly!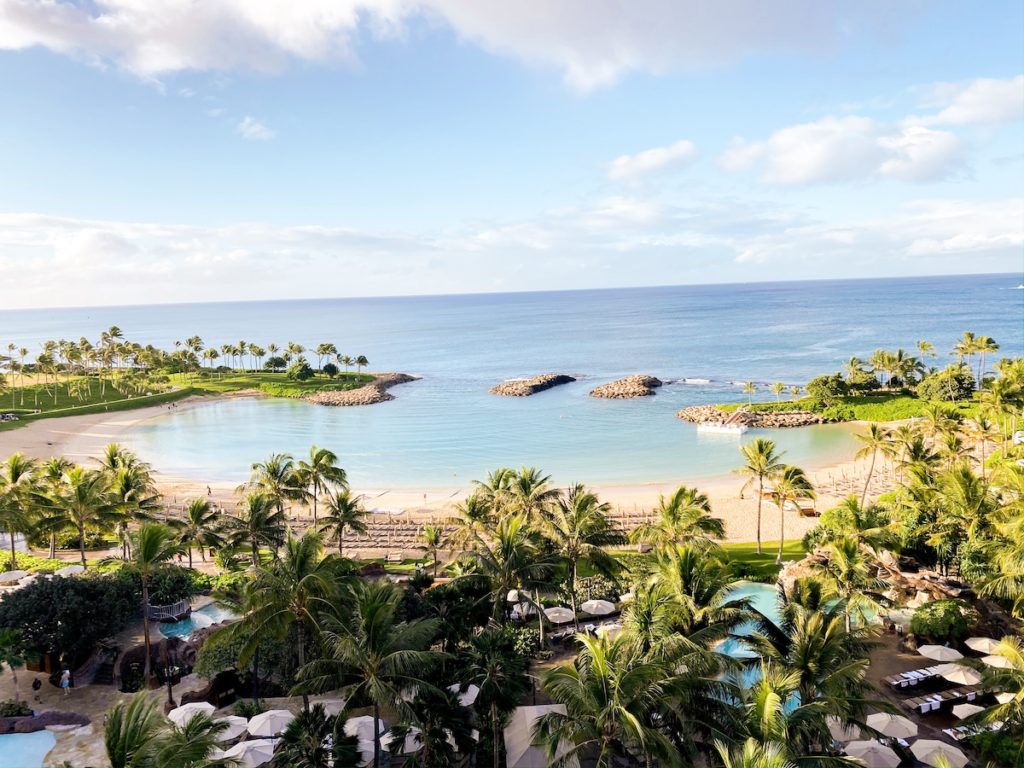 Q: "What is nearby/walking distance?"
A: Directly across the street from Aulani is the Ko'Olina Center. There you can find multiple restaurants from pizza to fine dining, as well as a Starbucks and Island Vintage Coffee House (their açaí bowls are AMAZING). There is a small grocery store called Island Country Market (it's a part of the ABC Stores chain) so they carry a variety of food, drinks and souvenirs. They also have a small coffee/tea area and a hot food area as well. This shopping center is less then a 10 minute walk across the street. We visited almost every day for either coffee, dinner or both. Our favorites were Pizza Corner, Island Vintage Coffee and Monkey Pod! *for all you Starbucks fanatics out there, the store in Ko'Olina is NOT a licensed store. They do accept your Starbucks card as payment but they cannot use your stars and they DO NOT offer mobile ordering.)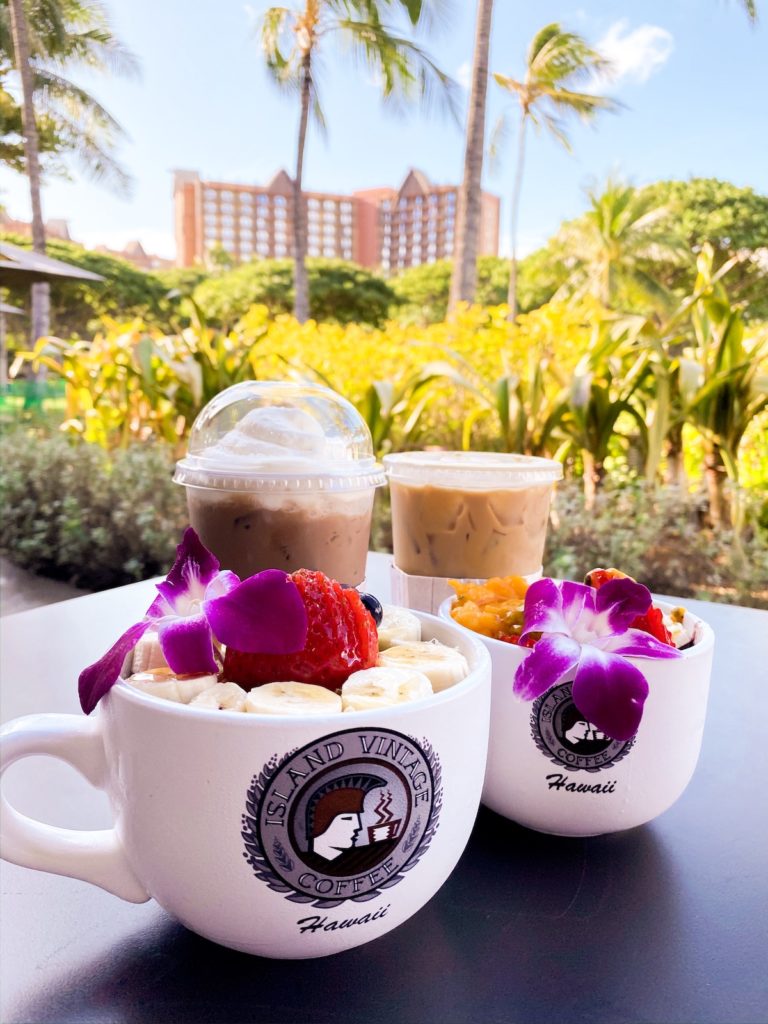 Q: "Are the restaurant's at Aulani open to the public?"
A: Yes, they sure are! You can visit the resort to eat, shop and walk around. However, you cannot utilize the pools or meet characters without having a valid room key or wristband.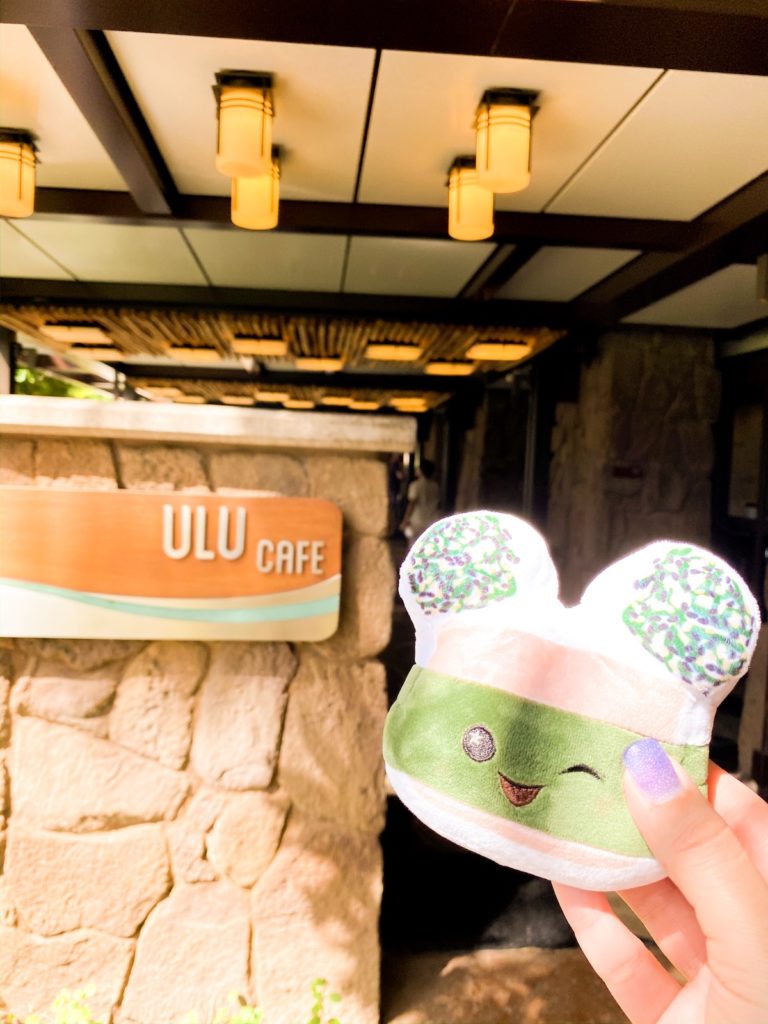 Q: "Is there anything you wish you would have done but missed out on?"
A: For the most part I think we were able to do just about everything we wanted to do at the resort itself. We didn't get to go to the spa which will be at the top of our to-do list on our next visit. We also didn't snorkel at Rainbow Reef (the resorts private coral reef) but it's definitely something for next time! I will say though that we dont feel like we "missed out" on these because they weren't super high on our priority list. We also went into our trip knowing we would be back again so we definitely prioritized with that in mind. For many people, Aulani is a one and done type trip and if that's you then be sure to make your priorities list ahead of time and do as much as you can.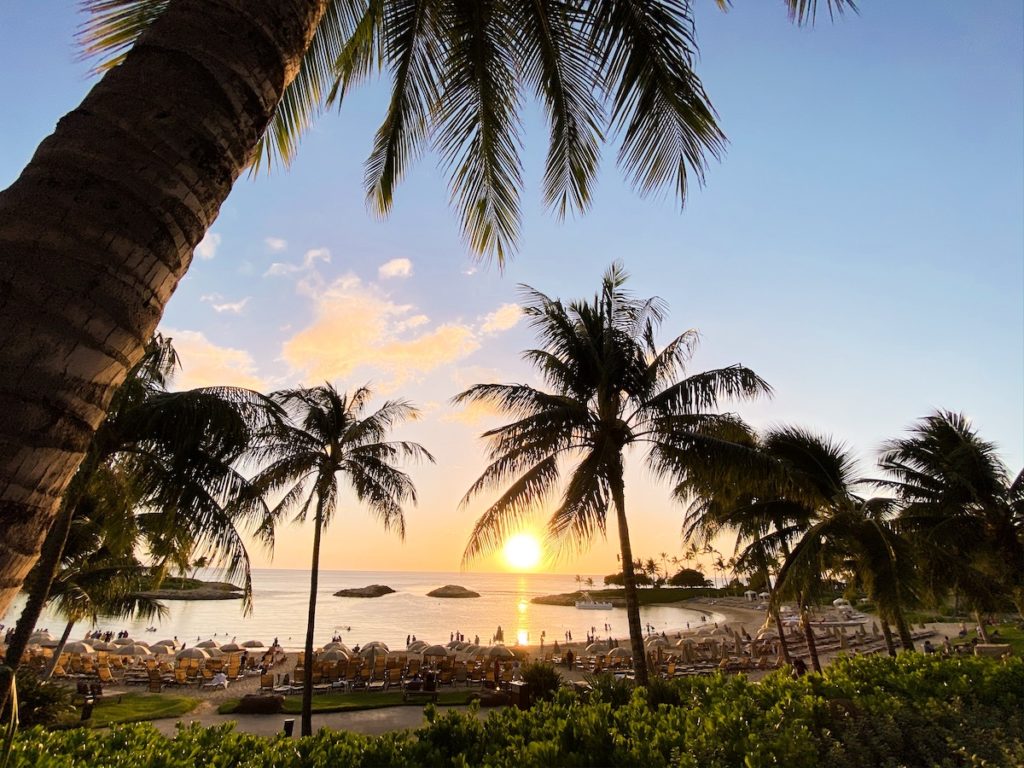 Q: "How was your dining experience?"
A: Going in we heard a lot of different opinions on the food at Aulani. I will say it's definitely expensive and most quick service food items are your typical Disney parks style food. You will save a lot of money by purchasing snacks and other food items at the local grocery stores. On our first night, we went to Target (about 15 minute drive from Ko'Olina) and stocked up on snacks, juice, breakfast foods like cereal, milk and pastries. We picked lunch foods (lunchables, Uncrustables, salami and cheese) and ice cream! We found doing this saved us A LOT of money on dining expenses. It was also nice to retreat back to our room for lunch after a long morning at the pool/beach. We made a few trips to Pizza Corner for dinner during the week. It's located across the street from Aulani, the pizza is delicious and such a reasonable price. We made two meals out of it every time because their pizzas are huge!! There is also a Starbucks located across the street as well for those of you who don't want to spend $7 for an Aulani latte. However, we did have some phenomenal dining experiences at Aulani. We went to Makahiki for a character breakfast. The food was delicious and was your quintessential Disney breakfast buffet with some amazing traditional Hawaiian favorites mixed in. Rob and I also did some fine dining at Ama Ama. It was absolutely phenomenal. Not only was the food delicious but the sunset view was spectacular! We also took the kids to Ama Ama for lunch on our last day. Lunch is a new addition to Ama Ama and its probably the most expensive lunch at Aulani and it was by far the best we had. We also had a lot of snacks and quick service bites throughout our stay. We highly recommend the Mickey shaped Spam Musubi from the Ulu cafe. Ulu Cafe is a great spot to grab snacks and quick service meals. Their boxed Asian Chicken Salad was one of my absolute favorites. We also LOVED the Coconut Shrimp from Mamas Beach Shack and had it a few times during our stay. This was a lot of info but hopefully you find it helpful.
Q: "Would you recommend the Dole Plantation or skip it?"
A: I personally would recommend it. I would definitely SKIP the Pineapple maze though! That thing was awful and the map was not helpful at all. It was muddy, hot and extremely challenging which made it not fun at all. We did do the Plantation Garden walk through which was gorgeous and we enjoyed that. They also have a train tour you can do as well. The highlight of course was the original Dole Whips! They were so delicious and totally worth the drive. Just ask Ev, she was in HEAVEN! If you're planning to head out to the north shore of the island the Dole Plantation would make a great pit stop as it's on the way.
Q: "Do they still have refillable mugs?"
A: They sure do! We purchased 2 for $19.99 each. We refilled those bad boys like it was going out of style!! I highly recommend purchasing one, two or a few for your family depending on the size of your group. You can refill coffee, tea, hot chocolate and of course, fountain drinks! They have the premium Coca Cola dispensers that have every drink and flavor combo under the sun! We did a lot of flavored Dasani waters during the day to stay hydrated by the pool. The kids loved it! Also, you can save the mugs and bring them back for your next trip! What a deal!
I hope you found this information helpful in planning your families Disney Aulani vacation! I did receive quite a few questions about being a Disney Vacation Club Member and its perks. Which I will answer in a separate blog post soon!
Aloha and Mahalo for reading! If you have any additional questions about Disney's Aulani Resort and Spa please leave them in the comments here and we'll answer them for you!
We are DVC member and all expenses were paid for by us. Our opinions stated here are our own. All photos are property of This is Our Neverland.