My experiences and favorite moments from the D23 Expo.
While, I sit here at home during this D23 recovery period (it takes a few days, trust me) I've been reflecting on my experiences, my favorite things and why I loved the D23 Expo so much. I thought I would share some of these with you all here!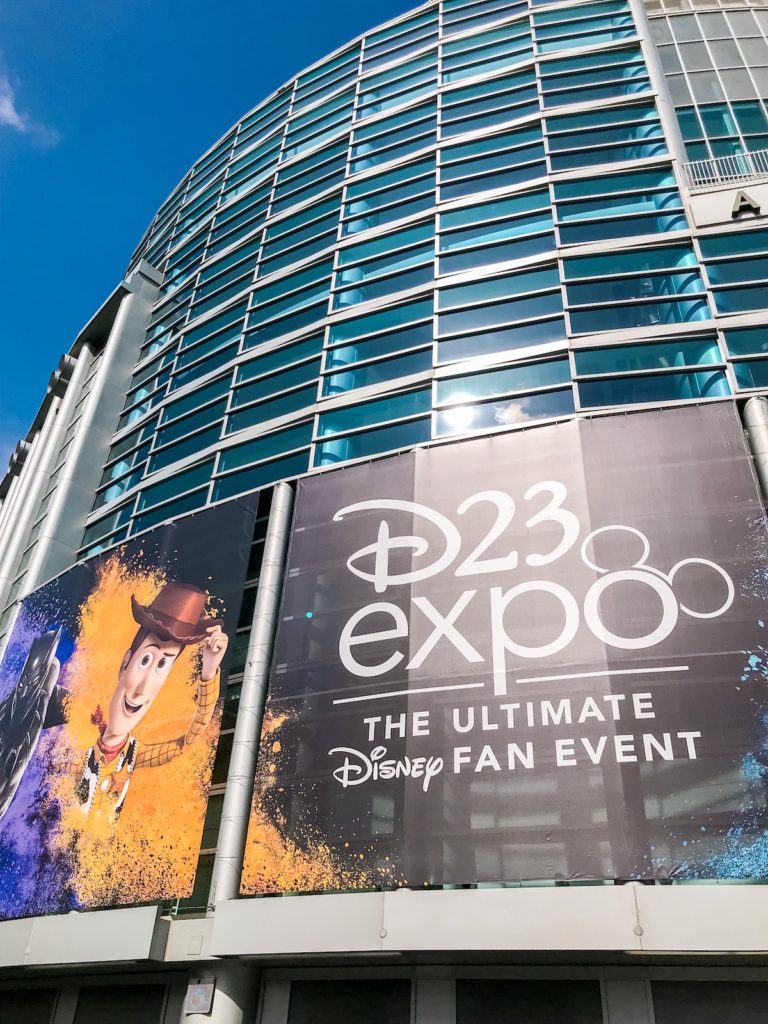 If you don't know, the D23 Expo is a HUGE Disney Fan event/convention that happens at the Anaheim Convention Center every 2 years. It's basically like the Comic Con of Disney. Here, some of the biggest Disney news from movies to theme parks is announced. As well as multiple panels, talent signings and interactive experiences. The Expo floor is where you'll find booths from Marvel Studios, Pixar and new this year Disney Plus and many more. There are also 5 large stores that offer merchandise exclusive to D23 as well as an emporium of smaller shops selling all things from Disney pins, funko pops, art work and collectible memorabilia.
All of that sounds really awesome and overwhelming at the same time, right? Thats because it is! D23 Expo was the most overwhelming Disney experience ever! But it in the best way possible! From talented Cosplayers, Disney Bounders, to the occasional celebrity siting, the D23 EXPO is every Disney fanatics dream!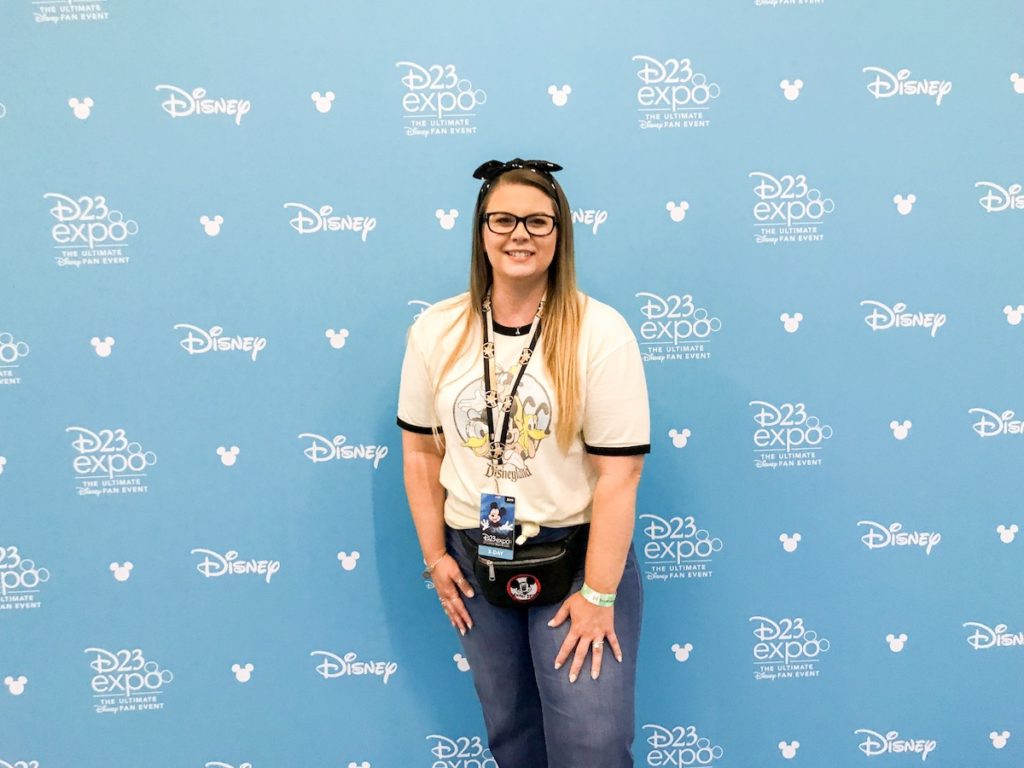 This was my first time attending D23 Expo for the entire 3 day event and man was it the Disney Fan experience of a lifetime!! I can honestly say that I didn't really have any bad or negative experiences at D23 Expo this year. I really made sure to have reasonable expectations because an event at this scale can become CHAOTIC really quickly. There are long lines for most things (even the bathroom), reservations spots filled up in minutes and stand by lines are long and daunting. But I think most people who attended would say all of the waiting and the stress is worth it for the once in a lifetime experiences you can have.
One of my FAVORITE experiences of the weekend was attending the "Go Behind the Scenes with the Walt Disney Studios" panel. This is by far the biggest and most popular panel of the entire event and now I know why. Not only did we (the 7,000 insane Disney fans) get to see never before seen previews/clips of some of the biggest movies from Disney, Lucasfilms, Marvel Studios and Pixar, but we also got to see the STARS of those films. When the cast of Star Wars: The Rise of Skywalker appeared on stage, the crowd roared like nothing I've ever heard before. Attending this panel was an experience I will never forget.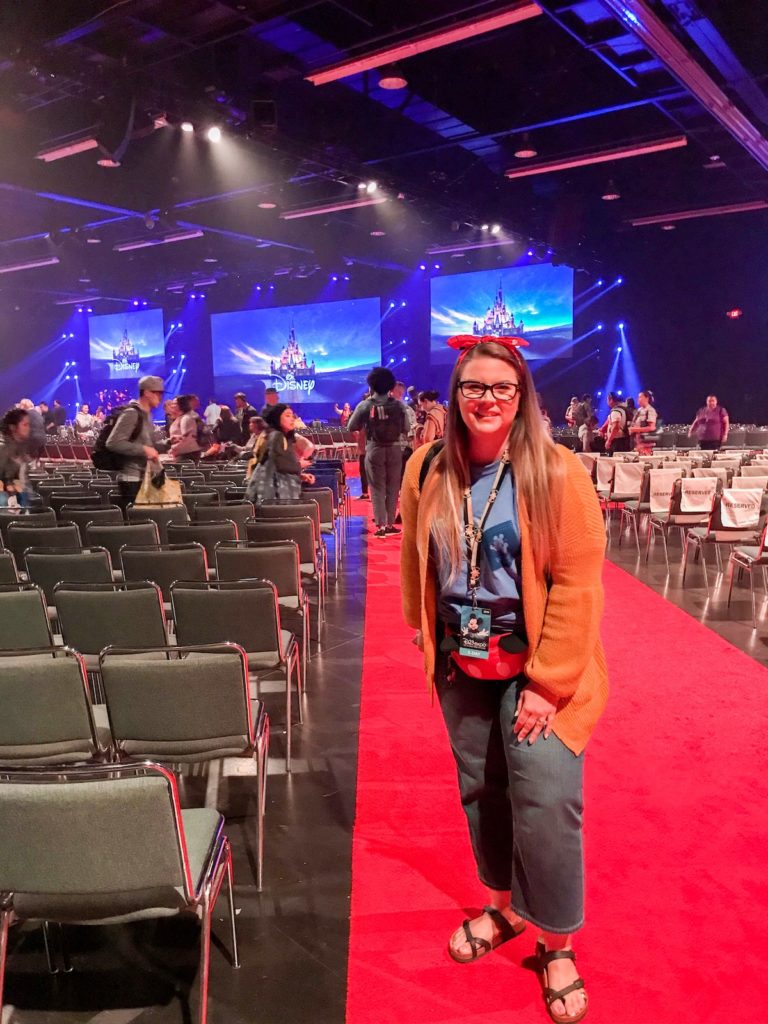 My absolute FAVORITE announcement of the entire Expo happened at the very end of the Disney Plus Panel. Kathleen Kennedy, President of Lucasfilms, welcomed Ewan McGregor to the stage and asked him if he would play Obi-Wan Kenobi again! Of course he said YES and the audience lost their minds, me included. I have never loved a character more then Ewan's Obi-Wan and being in the room at that moment was a once in a lifetime experience.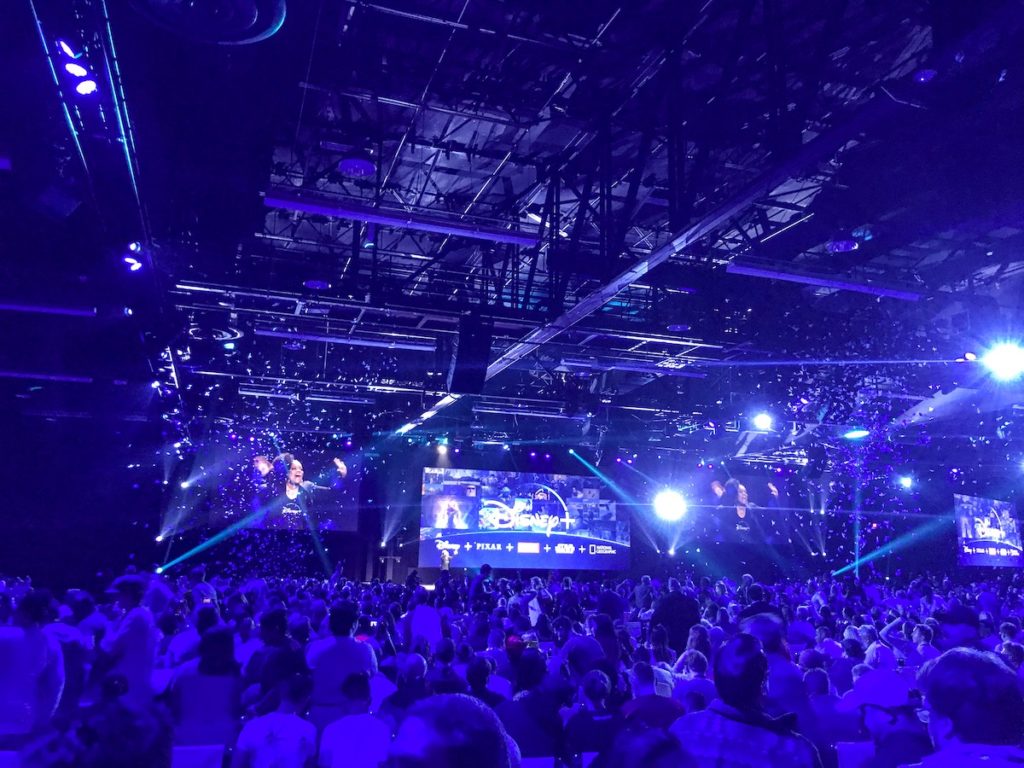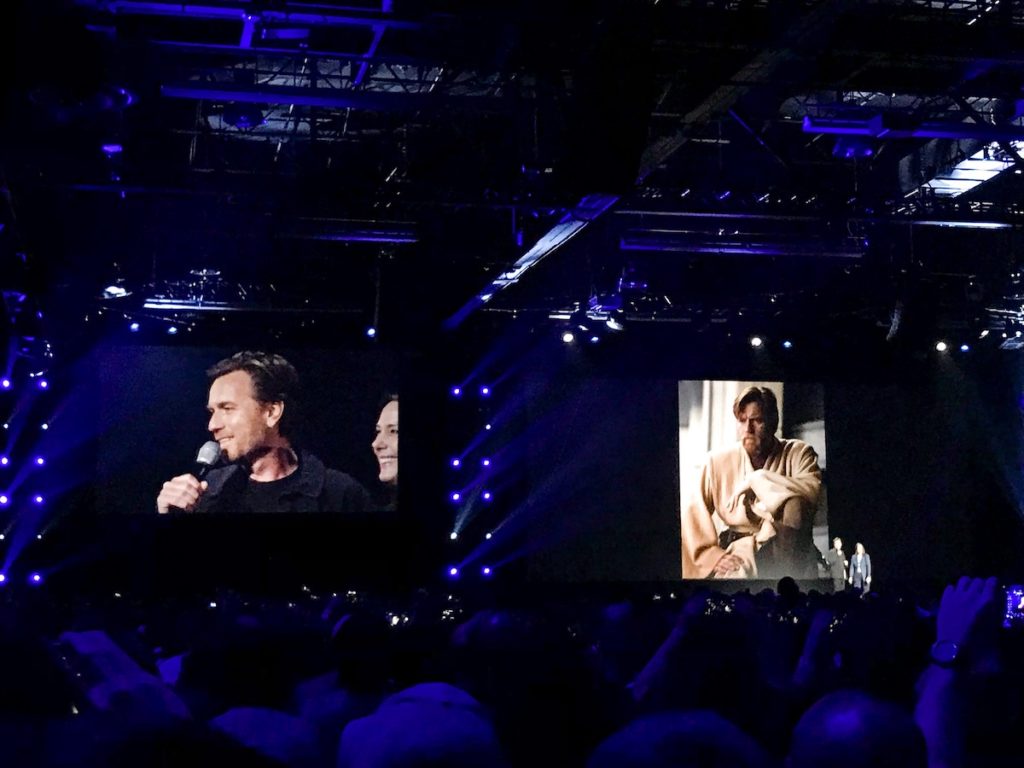 The D23 Expo is full of Disney talent from voice character actors, imagineers to animators. There are so many opportunities to meet the people who make all the magic happen. On the last day of the Expo, I was able to have a character drawn by the amazing Disney artist and animator, Jeff Shelly. He quickly sketched up a one of a kind piece just for me! A Nurse Goofy! It's my favorite treasure from the entire Expo.
The most important and crucial thing that made this D23 experience the BEST experience possible was going with the best group of Disney loving friends and family I could ever have. Having a group of friends/family with me that had the same expo goals, mindset and passion for all things Disney was the key to success. Between my husband Rob, his brothers and my favorite Disney friends (Megan, Danny, Alanna, Mondo and Colleen) we were the DREAM TEAM and conquered that Expo like we never knew we could. We worked together to make sure everyone got to see and do as much as possible. We shared our reservations with each other, waited hours in the cold basement together, we shopped for each other and hunted down all the cute photo ops and freebies we could find! If I can give any advice to any of you planning on attending the next Expo this would be it. Surround yourself with a crew of Disney loving friends and family that will be patient, positive and fun to spend over 40 plus hours of DISNEY MADNESS with. I cannot wait to experience D23 Expo 2021 with my crew!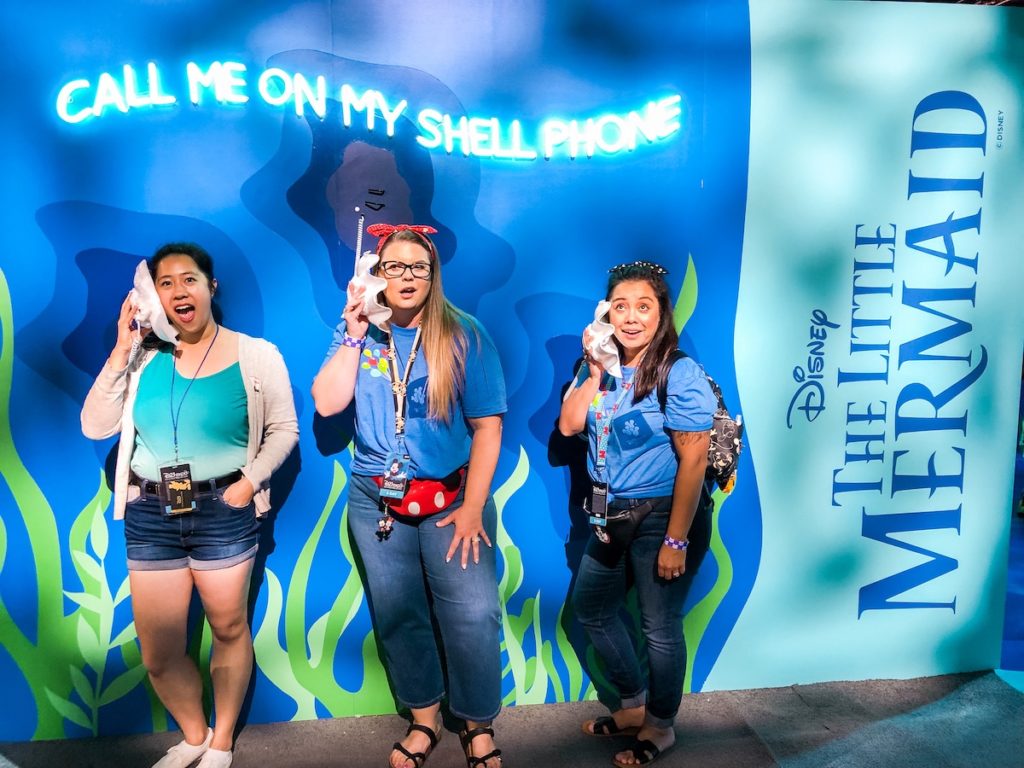 Becoming a D23 Member is super easy and so worth it. Just head over to d23.com and where you can either sign up for a FREE MEMBERSHIP or if you want some extra special perks you can become a Gold Member or a Gold Family Member. Trust me it's so worth it.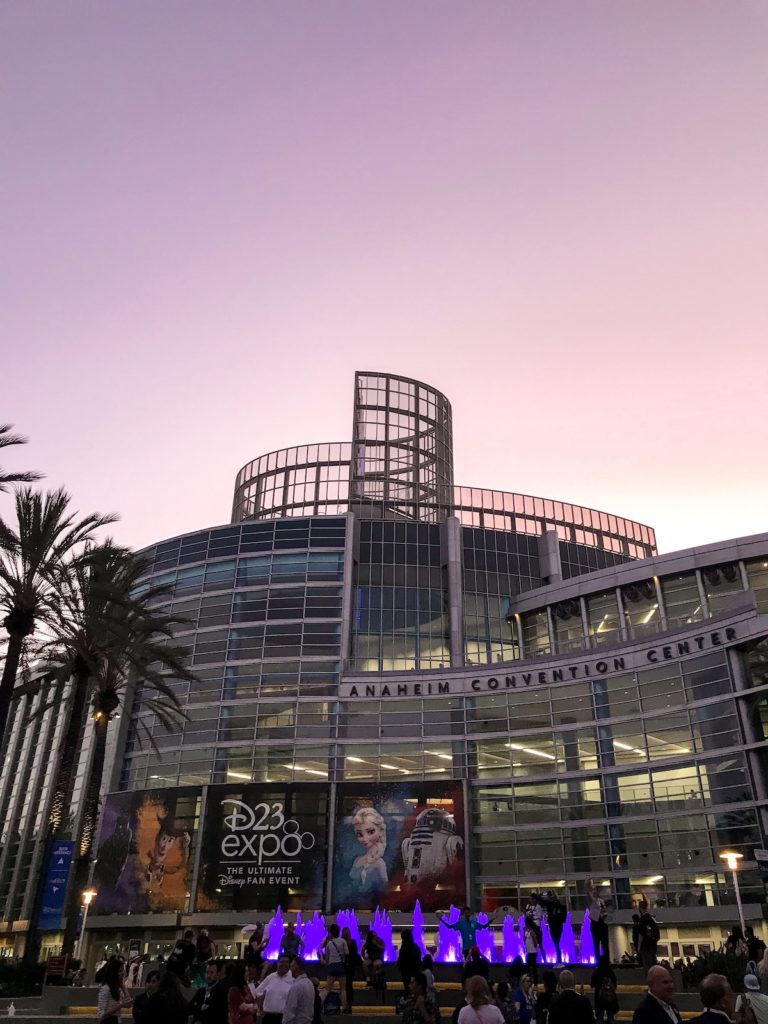 If you made it this far, I appreciate you! I hope to see you all at the next D23 Expo in 2021! If you attended this year I would LOVE to hear your favorite moments down in the comment section! If you want to know more about all the announcements made at this years expo check out the Disney Parks Blog and @disneyd23 on Instagram for more details!