With the opening of Galaxy's Edge in Walt Disney World just about a month away we thought it would be the perfect time to share all things BATUU with YOU!
If you're planning a trip to Star Wars Galaxy's Edge soon, whether it be at Disneyland or Walt Disney World, here are our Top 5 Things to do when you visit the Black Spire Outpost on the planet of Batuu!
First and foremost, you must go see the Millennium Falcon (aka the fastest Hunk of junk in the GALAXY) and take ALL THE PHOTOS! Get the whole squad right in front, from the side, just get all the angles because it is truly incredible! You will never see anything quite like this, real LIFE sized Millennium Falcon anywhere else! And for the biggest Star Wars fans the sight may move you to tears. There are multiple Scanners aka Photo Pass photographers there to snap family photos for you as well. But if the line seems a little too long for your liking you can find plenty of spots in between them and off to the side to get some fantastic shots on your own without the line!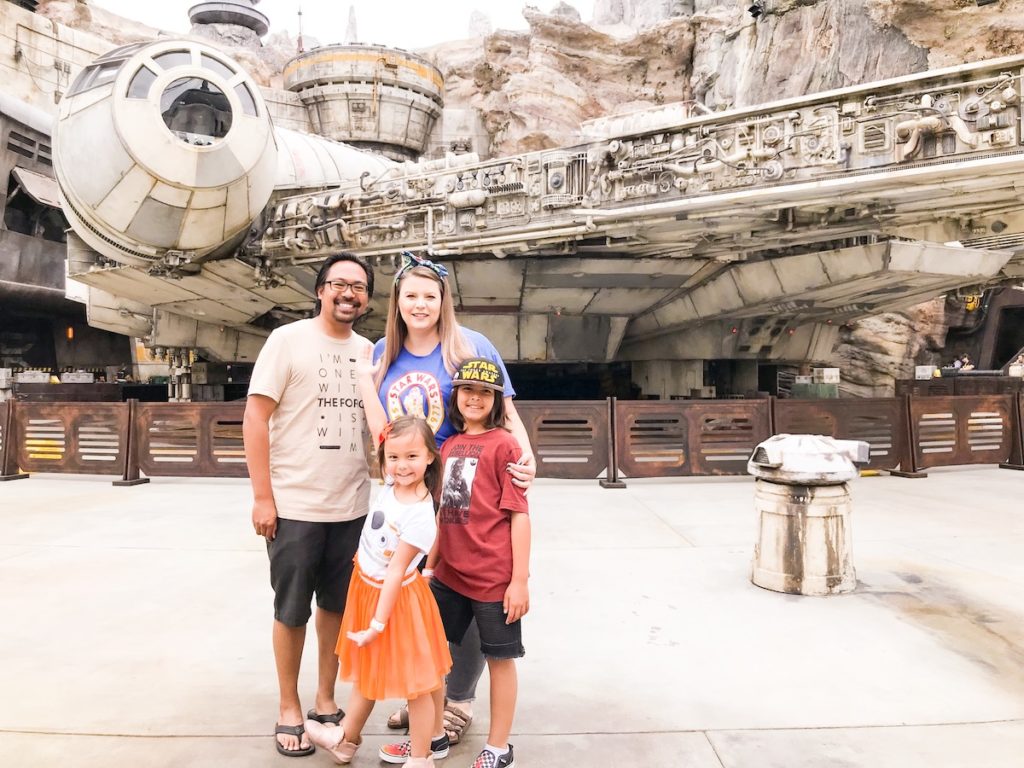 Whats better then taking photos in front of the Falcon you ask?? How about PILOTING it ! We highly recommend you ride Millennium Falcon Smugglers Run and truly experience what its like to take that baby to LIGHTSPEED. It's a fun and interactive attraction that offers 3 different roles, Pilot, Gunner and Engineer. Which gives you a reason to ride it at least 3 times if not more! We also recommend single rider if you have a smaller party or not everyone in your group wants to ride. If you have a little one that may be a little scared we recommend them starting with either the Engineer or Gunner spots because those are not as intense as the pilot position but still interactive and so much fun! Evy did really well as a Gunner and Engineer.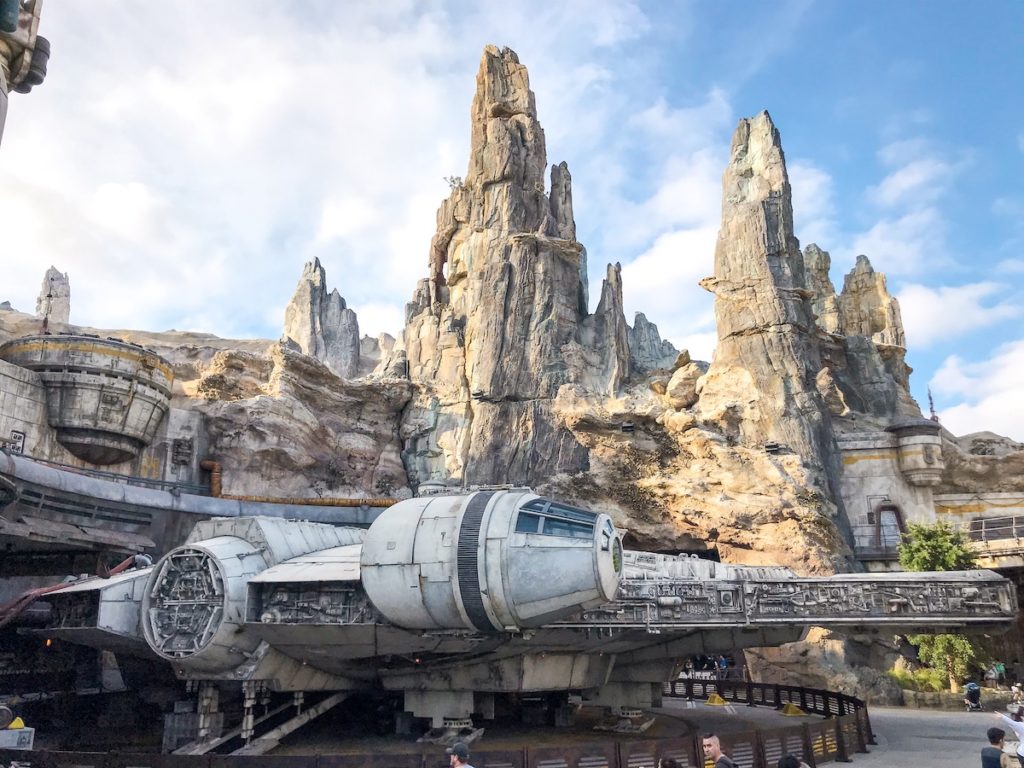 One of our kiddos favorite things in Galaxy's Edge is the Droid Depot. On our second visit there we took them to build their very own DROID. Thats right…you CAN BUILD A REAL LIFE DROID. Okay, maybe its not real life but its pretty darn close! For $99.99 (no applicable discounts) you can customize your own R2 Unit or BB unit. Once assembled and activated your Droids come to LIFE and interact in multiple areas of Galaxy's Edge and with each other! Our 2 droids have some very serious conversations here at home too. Lots of beep boop beeping going on when they're awake. This was definitely money well spent in our book!


If you go to Batuu and you don't try the Blue and Green Milk did you even go to Batuu?? Hitting up the Milk Stand on your very first visit to Batuu is basically a right of passage and you have to try it at least once. The taste of Blue and Green Milk is like nothing you'll find on this planet! It's up to you to decide if you're Team Blue Milk or Team Green Milk. We also highly recommend you try Ronto Roasters, which is the only quick service restaurant in Batuu. The breakfast Ronto Wrap and Rising Moons Overnight Oats are our top picks for food. The Breakfast Wrap has sausage, egg, and cheese wrapped in super soft pita bread. It is absolutely DELICIOUS!! Also, do not leave Batuu without a Tattooine Sunset in hand. Trust me, you'll thank me later! It's hands down our favorite drink in the ENTIRE RESORT! It is Gold Peak unsweetened tea with Odwalla Lemonade with Melon and Blueberry. You may even want to take one for the long journey back to your home planet, it's that good!


And finally, we say just take it all in!! Walk through the Market Place and admire the authentic look, and sounds it has to offer. Drop into Dok-Ondar's Den of Antiquities and marvel at the insane amount of detail that went into creating that shop. Maybe you'll spot Rey and Chewie out on patrol near the Resistance Outpost or be interrogated by First Order Storm Troopers. There is something to see, admire and experience around every corner. Trust me, I find something new every time we visit!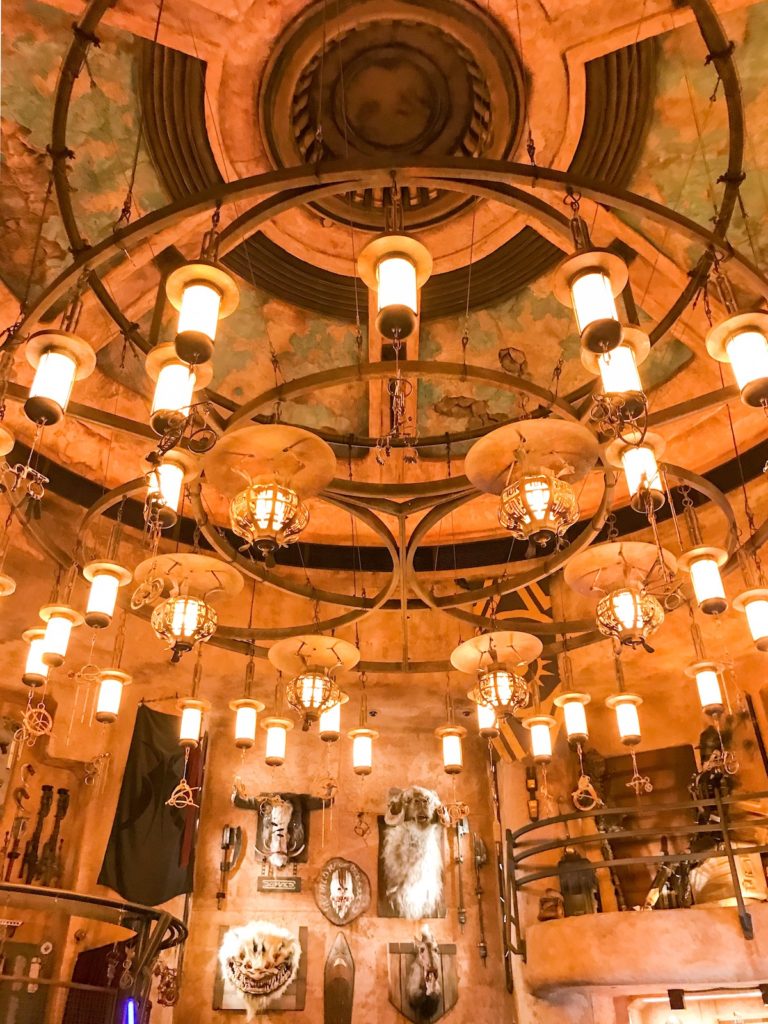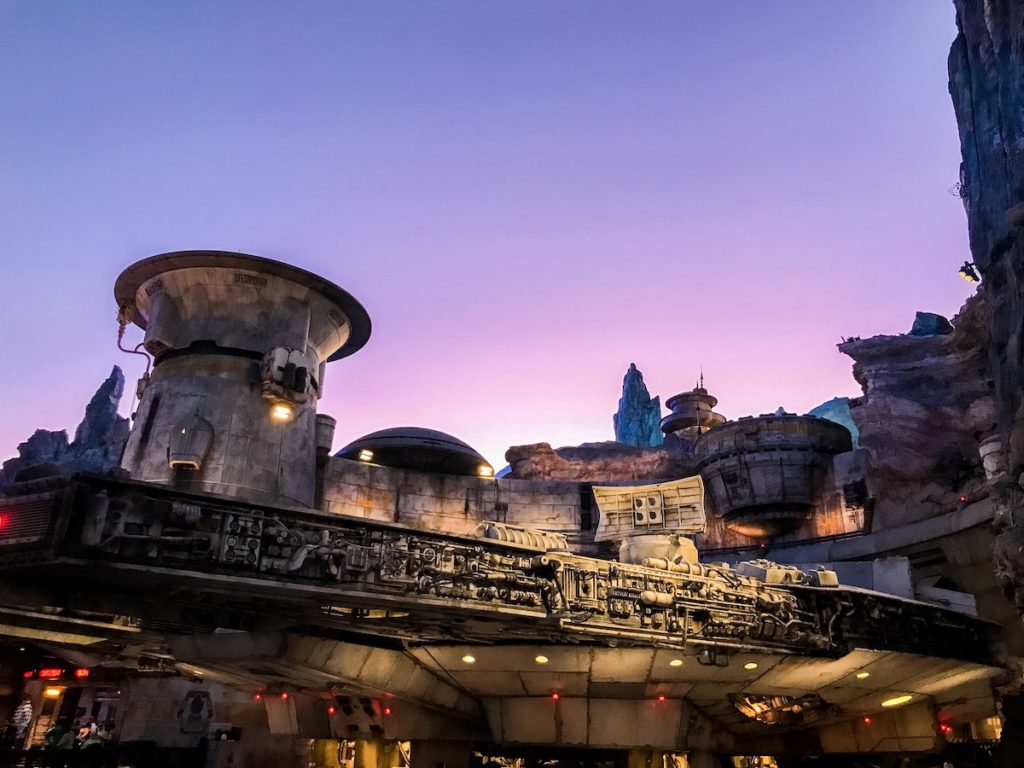 It is truly a Disney Imagineering masterpiece that deserves all of the high praises. So, be sure to have plenty of memory on your phone/camera and "credits" in your wallet because not only will you want to capture the memories…you'll want to take some of them home with you too! Well, as they say in Batuu… TIL THE SPIRE! (Bye!)
We are Annual Passholders at Disneyland and this post was in no way sponsored or affiliated with Disney. The thoughts and opinions expressed here are our own.